Apps
Apps
Accédez aux suivis de course sur votre smartphone en toute simplicité. Suivi de la tête de course et de vos amis en temps réel et de manière intuitive grâce à la recherche personnalisée. Utilisez aussi l'application en tant que coureur pour signaler votre position au sein du peloton. Basculez en mode Tracking sur un évènement pour apparaitre instantanément sur la carte de l'évènement.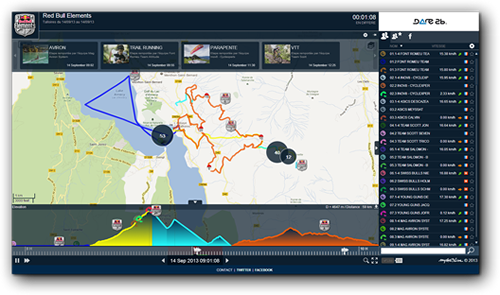 Platform
Real time
User-friendly, customisable and flexible. Follow hundreds of parpticipants.
Anywhere, anytime. Compatible with PC, Mac, tablets and smartphones
Many background map options: aerial, 3D, official maps, etc.
Detailed statistics (Dist/D+/D-/Speed/Ranking…)
User-controlled live feeds : you can always rewind and review any race scenes during the live event, and then switch back to the live race feed.
Sharing on social networks
Battery Life
Refresh every :
2 seconds
1 minute
2 minutes
Up to 20h*
Up to XXh*
Up to YYh*
*réalisé avec un smartphone ayant une batterie de 4050 mAh. Varie avec l'état de la batterie et des conditions de réceptions GPS.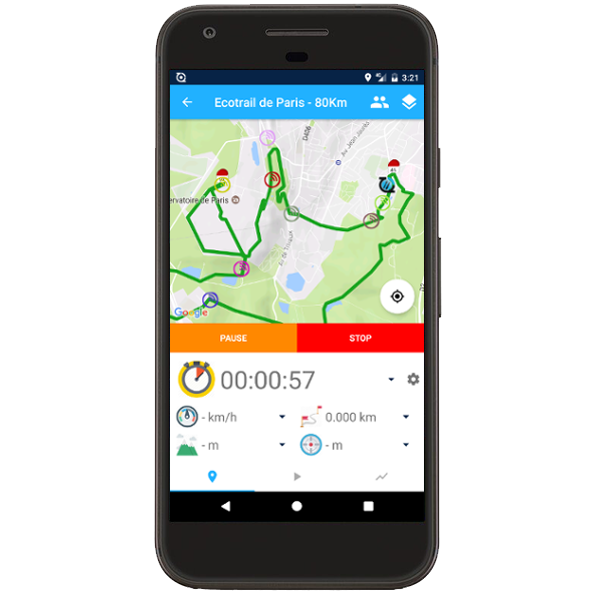 Features
Viewer
DotVision Motion is a real-time geolocation platform for sporting events. Track your favorite athletes and events* live. Missed an event? It's all fine! The app can replay the entire competition, as if you were there. You can also check each competitors' statistics, such as the speed, elevation, run distance and more. DotVision Motion gives you a total immersion experience, whether you are at the event or on the other side of the planet.
Tracking
Grâce à l'application DotVision Tracker, traquez vos mouvements, comparez vos performances, participez à des événements sportifs couverts par DotVision, et permettez à vos proches de vous suivre en LIVE !