Apps
Apps
Easily access race tracking on your smartphone. Intuitively follow the race leader and your friends in real time, thanks to a personalized search function. You can also use the app as a runner, to signal your position in the pack. Switch to Tracking Mode on an event to instantly appear on its map.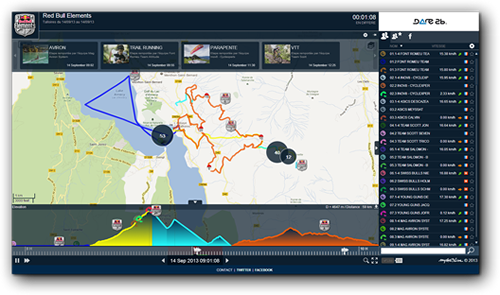 Platform
Real time
User-friendly, customisable and flexible. Follow hundreds of parpticipants.
Anywhere, anytime. Compatible with PC, Mac, tablets and smartphones
Many background map options: aerial, 3D, official maps, etc.
Detailed statistics (Dist/D+/D-/Speed/Ranking…)
User-controlled live feeds : you can always rewind and review any race scenes during the live event, and then switch back to the live race feed.
Sharing on social networks
Battery Life
Refresh position every:
2 seconds
1 minute
2 minutes
Up to 20 hrs*
Up to 40 hrs*
Up to 50 hrs*
*on a smartphone with a 4050 mAh battery. Batter life will vary, depending on the state of the battery and the GPS reception conditions.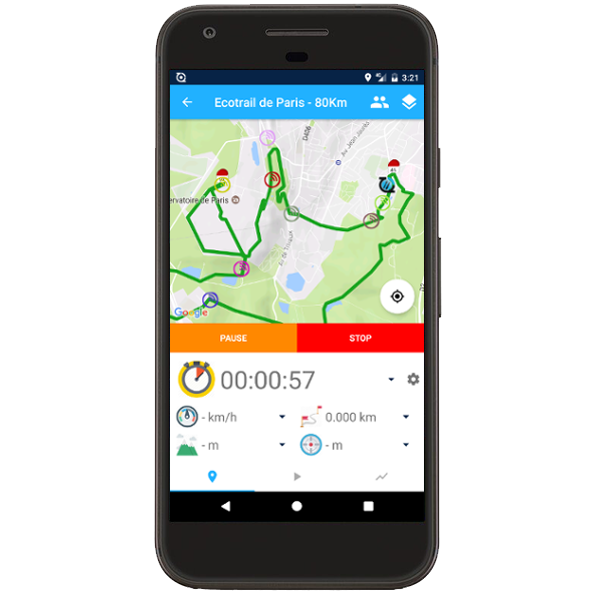 Functionalities
Viewer
Follow your favorite athletes and events in real time. Miss an event? No problem! The app can replay the entire competition, as if you were there. You can also view each competitor's statistics: speed, position, nationality, etc. DotVision Motion offers you complete immersion, whether you're on-site for the event or on the other side of the planet.
Tracking
Thanks to the DotVision Tracker app, you can track your movements, compare your performance, participate in sporting events covered by DotVision, and let your friends and family follow your progress LIVE!